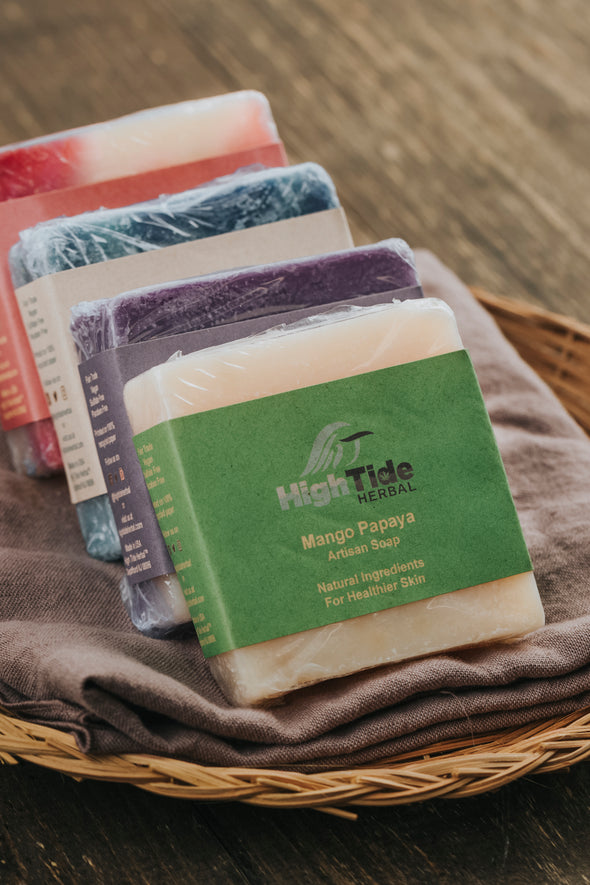 High Tide Herbal ™ Handmade Soaps cleanse, moisturize, and soothe your skin with all natural ingredients. Our soaps are infused with organic oils, plant butters, and pure essential oils.
Our handmade soaps contain only the purest ingredients and are free of any parabens, sodium lauryl sulfate, animal products, petroleum, harsh detergents and mineral oil.
~ To help you search through our product list, feel free to use the sidebar menu. You can use it to search products by collection, product type, or personal care need. We hope you enjoy your shopping experience with us!