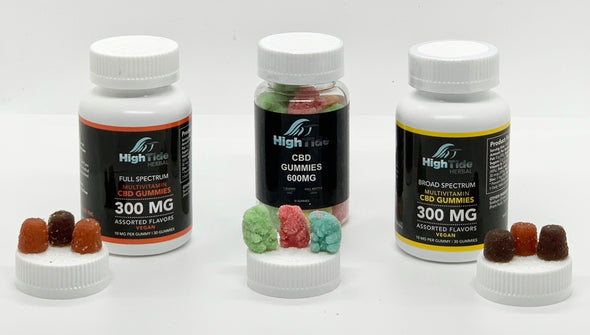 Our gummies are sourced from high quality and third party tested hemp CBD. They are tested, packaged, and processed from hemp grown in Colorado, Oregon, and North Carolina.
The hemp extract in our gummies comes from premium hemp so you are able to benefit from cannabidiol (CBD), cannabigerol (CBG), cannabichromene (CBC), and more than 80 other phytocannabinoids.
We offer gummies that are made with Full Spectrum and Terpene rich hemp extract, THC Free Pure CBD isolate and also enhanced with melatonin to promote healthier sleep. Our gummies were designed for your specific required daily needs.